Resin White Buddha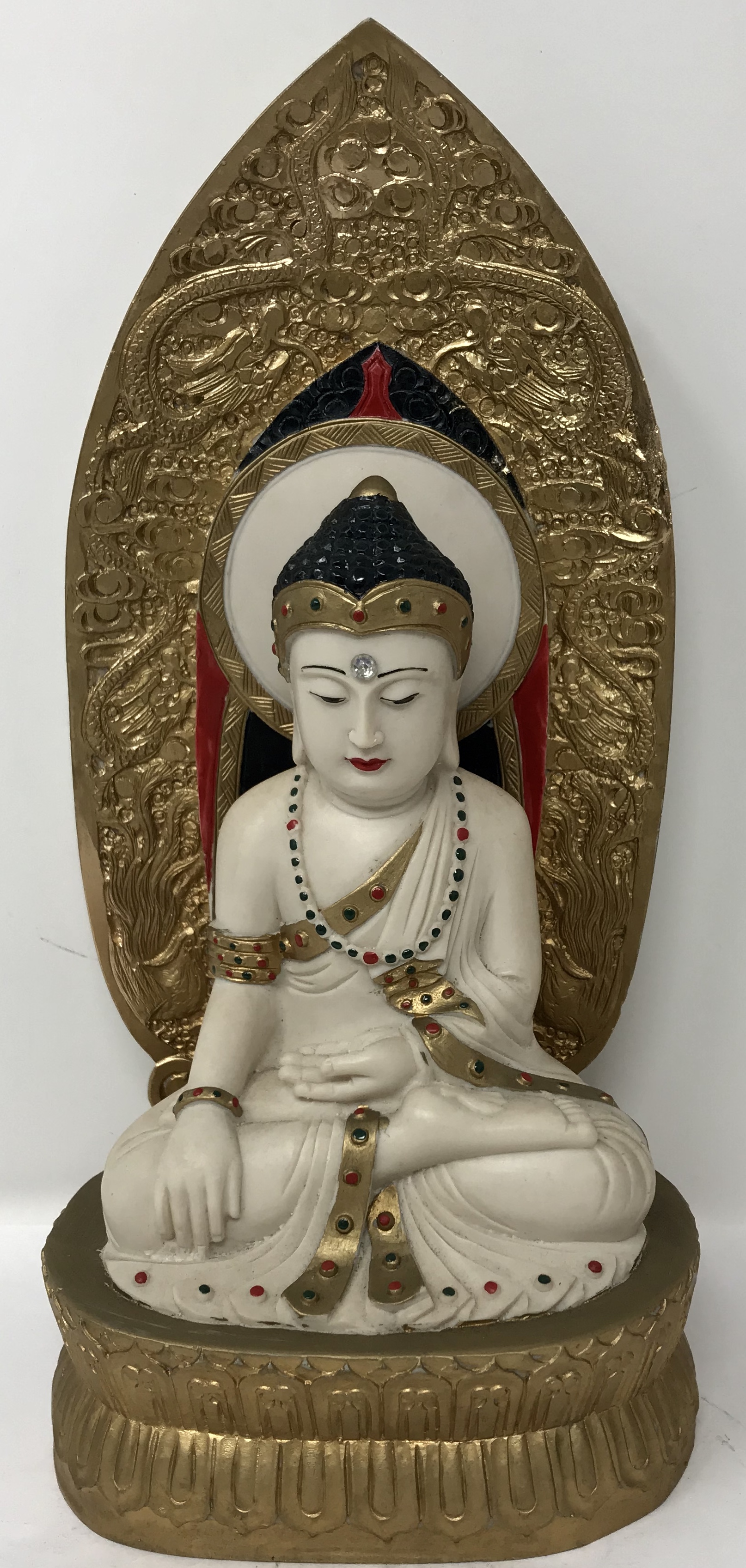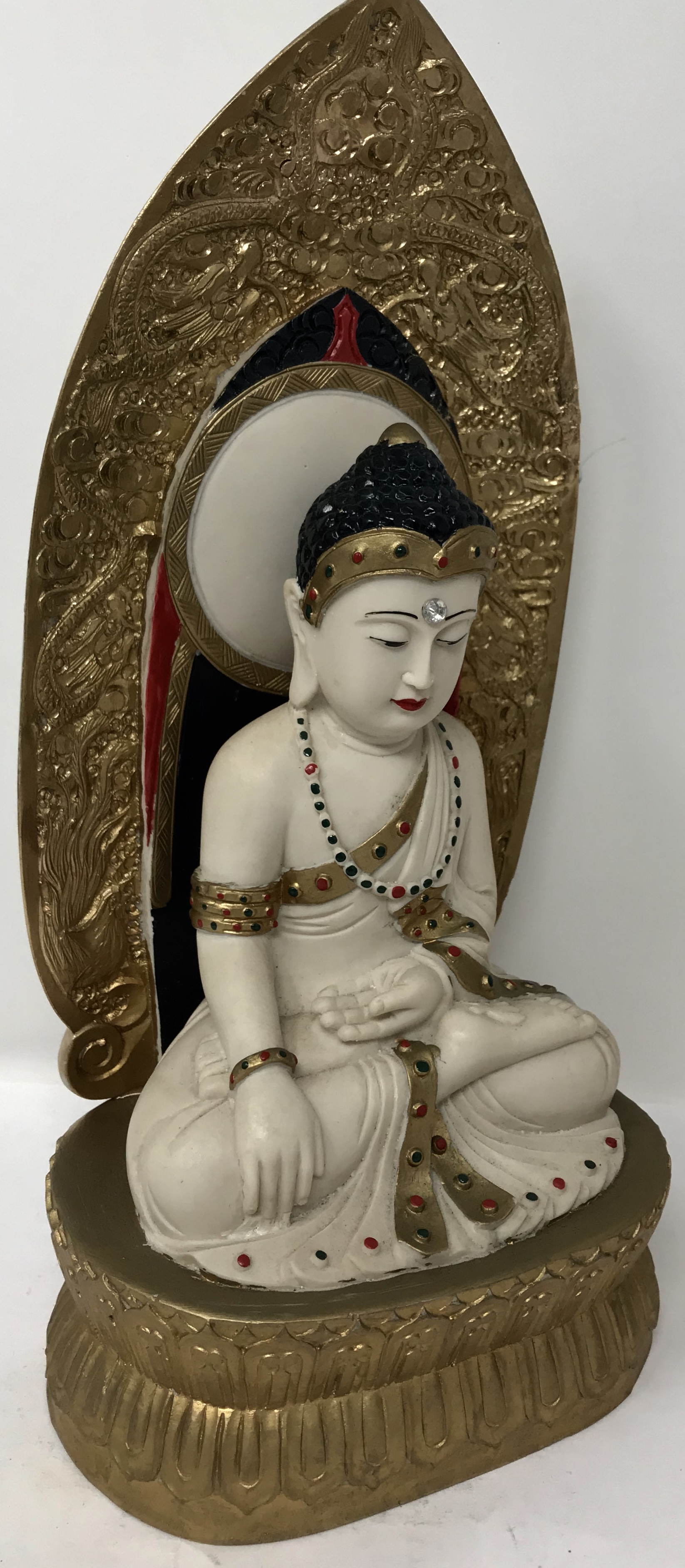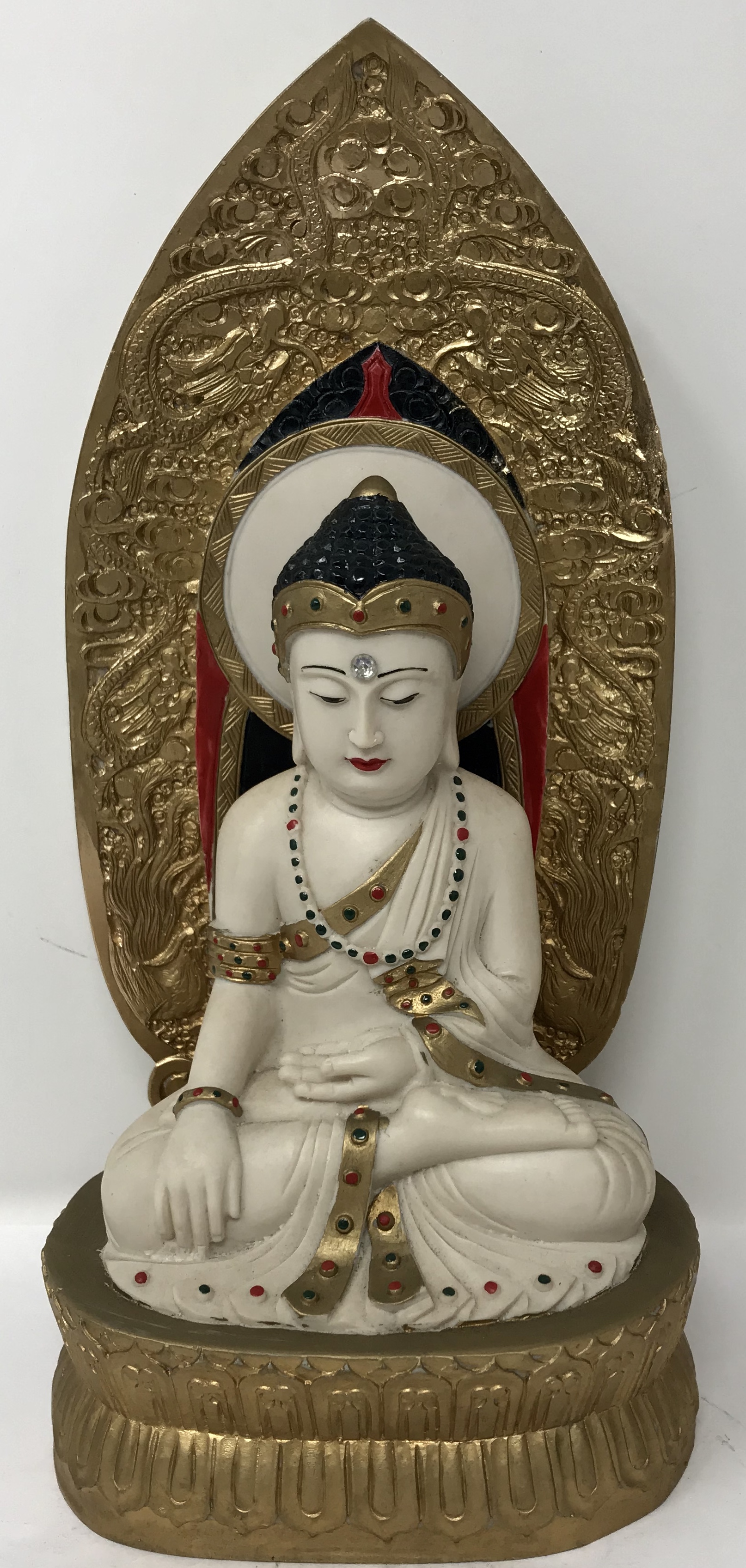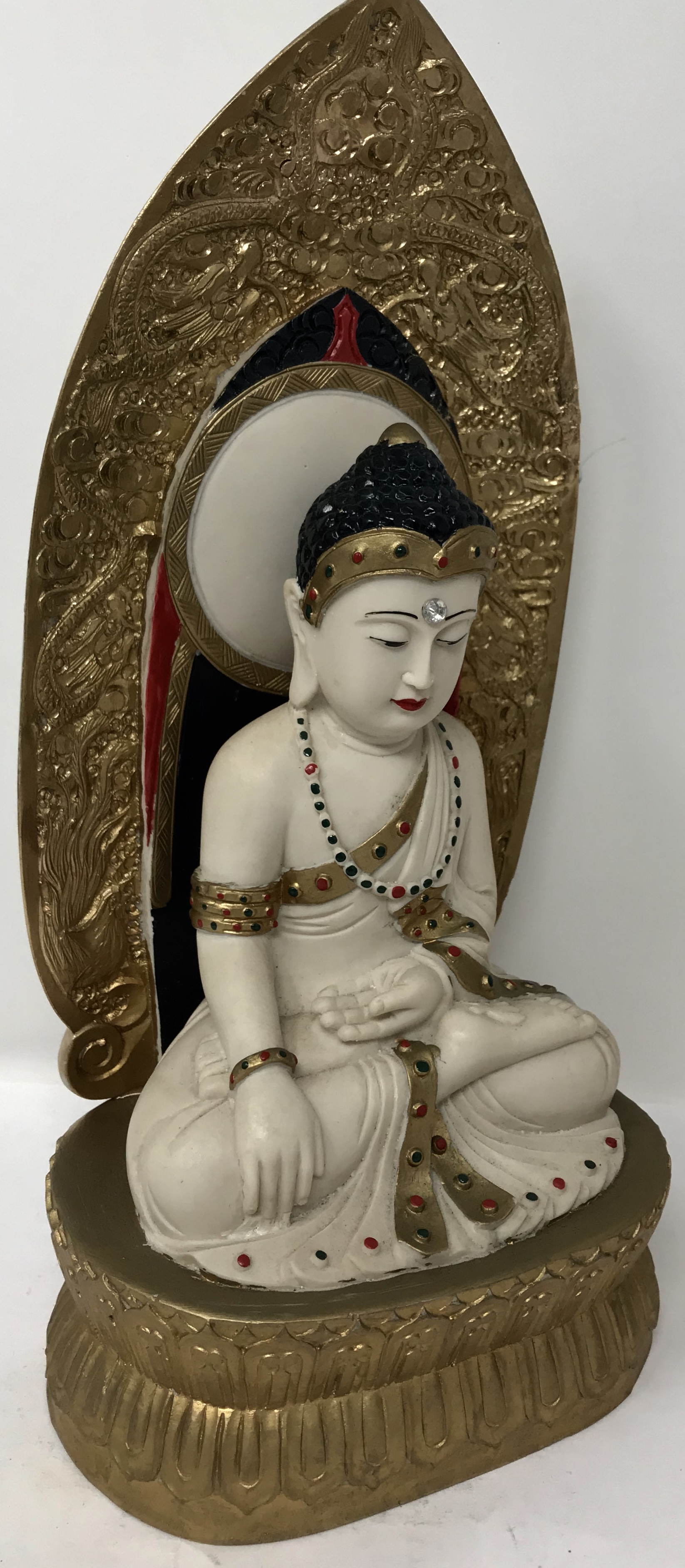 This Resin Sitting Buddha is made out of Resin and is in Gold finish.
It measures 9" H x 4.5" W x 3" Depth and weigh 2 lbs.
This hand gesture of Buddha is also known as "touching the Earth" which represents the moment of the Buddha's awakening as he claims the earth as the witness of his enlightenment. It is performed with the help of the right hand, which is held above the right knee, reaching toward the ground with the palm inward while touching the lotus throne.